Just off the west coast of the Isle of Mull lies the beautiful Isle of Ulva. If you are looking for things to do during your holiday on the west coast of Scotland then come and explore our eight square miles of woodland, shore, farmland and moorland.  The island is the perfect destination for a day trip whether you are staying on Mull, or the mainland.
PLEASE SEE UPDATE ON COMMUNITY BUY-OUT BID HERE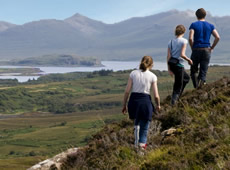 Take the quick passenger ferry from Mull and explore our island.
Enjoy a meal or light refreshments in The Boathouse, learn more about the history of the island in Sheila's Cottage or follow one of our way-marked paths.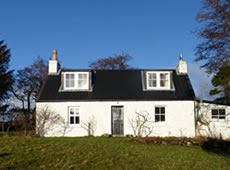 Ulva has self catering holiday accommodation available. Enjoy the privacy of Fisherman's Cottage which sleeps four in two bedrooms, or stay for a night or two at Ulva Hostel.
Find out more about Fisherman's Cottage or Ulva Hostel.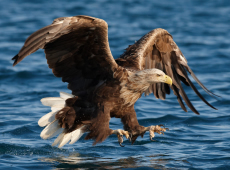 highlights: golden and sea eagles, slender scotch burnet moth, otters, red deer, grey seals, basking sharks, keeled skimmer dragonfly, orchids … and so much more!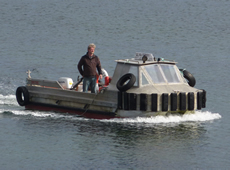 Our website can help you plan your visit to Ulva.
View information about the ferry, way-marked walks on the island, our cafe/restaurant, an OS map plus aerial view of Ulva, camping guidelines, and much more.
Ulva is a privately owned island with a thriving population of approximately 16 people who are involved variously in traditional sheep and cattle farming, fish farming, oyster farming and tourism. There are no tarmac roads on Ulva, so the main form of transport is quad bikes used by all inhabitants, young and old. The proprietors (the Howard family) are dedicated to creating a balance between the needs of the community and the preservation of one of Scotland's most unique, beautiful and accessible islands.